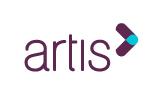 ALM, Visual Studio and TFS Consulting and Training
Description
Artis Group, through its Application Development and Support Centre (ADSC) has developed recognised excellence and commitment to Visual Studio and thesoftware development lifecycle. We employ a team of consultants and trainers who are leaders in Microsoft ALM.

Artis Group helps organisations bring technology, teamwork and proven processes together. We help companies perfect their software development cadence by orchestrating the right combination of people, product, process, and passion.
ALM, Visual Studio and TFS Consulting and Training has not been reviewed by any customers.
The views and opinions submitted and expressed here are not those of Microsoft.
Applications from this company
Other Professional Services Offered by this Company