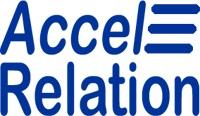 Group Training Operations Management (GTOM)
Service Type:

Consulting, Professional Service

Business Need:

Payroll

,

Business Process Management

,

Human Resource Management

Works With:

Microsoft Dynamics CRM 2011, Microsoft Dynamics CRM 4.0, Microsoft Dynamics CRM Online, Microsoft Office SharePoint Server 2007, Microsoft SharePoint...

(more)

Industry Focus:

Education, Nonprofit
GTOM (Group Training Operations Management) provides Group Training Organisations with a State Of The Art business management suite consisting of the following modules:

Group Training Trainee (SBT/FTT) Management Module
Job Management

Contract Management (DEEWR)

Job Attainment and Contract Milestones Management Module

Client Invoicing Module

Payroll Payment integration

Timesheet Recording and Billing Module

Management Dashboards for:
Milestone and Payment Tracking Forecasting
Timesheet Management
Our GTOM platform is DEEWR compliant and a cost effective way for Group Training Organisations to manage their DEEWR contract milestone claims and payments.

Group Training Operations Management (GTOM) has not been reviewed by any customers.
The views and opinions submitted and expressed here are not those of Microsoft.
Applications from this company
Other Professional Services Offered by this Company