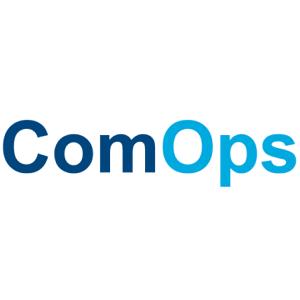 ComOps Salvus - Safety, Risk and Claims Management
Service Type:

Consulting, Professional Service, Hosting Service

Business Need:

Data Analytics, Reporting, Business Intelligence (BI)

,

Web Analytics, Usability Testing

,

Financial Analytics and Reporting

,

Financial Compliance

,

Business Application Development

,

Database Design

,

Business Process Management

,

Compliance

Works With:

Microsoft .NET Framework, Microsoft ASP.NET, Microsoft Visual C, C++, or C#, Microsoft Visual Studio, SQL Server 2008 Compact Edition, SQL Server 2008...

(more)

Industry Focus:

General - Applicable to All




Salvus - Safety, Risk and Claims Management



ComOps works with medium to large organisations who have OH&S and risk management requirements. Our Safety, Risk and Claims Management solution -
Salvus - is an enterprise wide application that is completely scalable allowing organisations to record, analyse, produce detailed reports and graphs and monitor actions in Risk Assessments; Injury Management; Claims and Rehab Management; Audits;
Personnel; Contractor Management; Environmental Management; Plant and Equipment; Key performance indicators in Safety and Risk Management.




The system can be deployed either through "Web" or "Desktop" applications.



An easy to use solution covering all areas of Safety, Risk, Claims and Compliance management, Salvus assists with:



Hazard Identification, Risk Assessments and Job Safety Analysis Incident Management Injury Management (Claims and Rehabilitation) Plant and Equipment Management Personnel Management (including Training, Medical and Health Surveillance records)
Contractor Management Corrective Action Management Auditing and Document Management


With Salvus, you can achieve business benefits such as:



Improved compliance through greater visibility over business processes Reduced risks, injury costs and claims Proactively manage risk with accurate and timely hazard and incident reporting capabilities
Increase employee satisfaction and retention rates


Pocket Salvus




We also have a mobile component of our Safety, Risk and Claims management solution - Pocket Salvus.




The user-configurable Pocket Salvus solution allows you to develop unique checklists, inspections and audits and gather clear safety, quality and compliance information both in the office and out in the field.




Pocket Salvus can assist you with:



Giving mobile workers the tools for greater efficiency and improved productivity
Conducting fast and efficient safety, quality and compliance audits while in the field
Achieving greater accountability with an automated mobile solution Taking the guesswork out of risk and safety compliance


Our Salvus solution has also assisted one of our major clients in winning two National Safety Council Awards and a National Safe Work Australia Award.






ComOps Salvus - Safety, Risk and Claims Management has not been reviewed by any customers.
The views and opinions submitted and expressed here are not those of Microsoft.
Applications from this company