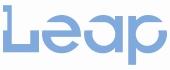 Complete IT Solution for Small to Mid Size Accounting Firms




Leap Consulting is a Microsoft Gold Certified technical IT support business concentrating on the specific needs of small and medium sized professional services firms who need a specialist IT provider who knows your industry and your software.




By applying a structured and proven methodology, we can give you a distinct advantage by matching your business issues with the best IT options available, which have been tested in the wider professional services industry.




A Business and Technology Review (BTR) of your current IT set-up helps us identify performance and productivity issues that may be affecting your billable time. We'll explain what steps need to be taken in plain English. We'll also consider your plans for
the future and create a roadmap that helps minimise the bottlenecks IT often causes in accounting practices. We'll also provide a full costing so you know exactly what investment you need to make.




- Hand over your IT problems




Acting as your outsourced partner, we can manage your total IT infrastructure - from dealing with MYOB, Handisoft or APS, down to the day-to-day issues and critical functions such as back-up and email availability. This eliminates your staff wasting time
trying to solve IT problems and helps increase overall productivity.




- Enable staff to work off-site or from home




Giving staff the ability to work at clients' sites or from home has many benefits including more flexibility and increased worker satisfaction and retainment. Our remote worker solutions can enhance your firm's security, provide faster access, improve staff
productivity and centralise your data so you maintain control.  






 





Complete IT Solution for Small to Mid Size Accounting Firms has not been reviewed by any customers.
The views and opinions submitted and expressed here are not those of Microsoft.
Other Professional Services Offered by this Company