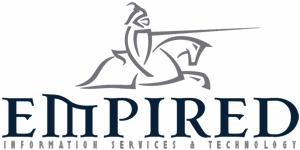 Controlled Document Generation and Management Solution
Service Type:

Consulting, Professional Service

Business Need:

Data Management and Migration

,

Computer/PC Training

,

Document Management

,

Project Management

,

Business Process Management

,

Certification Training

,

Computer/PC Training

,

Microsoft Product Training

Works With:

Forms Services (SharePoint Server), Microsoft Office SharePoint Server 2007, Microsoft Office Word 2007

Industry Focus:

Manufacturing


Empired Ltd provides professional services and solutions to enterprise customers working in the Australian Energy and Resources sectors. We deliver innovative, highly agile working environments leveraging Microsoft business productivity infrastructure toolsets
in a distributed web-based environment.



Organisations employing our Controlled Document Generation and Management Solution enjoy the following benefits:

- Reduced costs and increased productivity - minimising duplication of effort, capturing data once and leveraging that information many times

- Elimination of risk associated with potential for error inherent in previous manual processes - Improved and expedited communications both within and between departments or teams

- Enhanced and standardised terminology and processes throughout the organisation




Empired's Controlled Document Generation and Management Solution extends Microsoft SharePoint and Office technologies to automate production of Word and PDF documents in a collaborative team-based environment. Our customers use this solution to:

- Manage critical information common across multiple documents

- Manage stakeholders and roles Link and attach figures and images

- Monitor and report progress of document sections

- Notify appropriate users of data changes

- Manage document status and version

 

Our solution is delivered with lower implementation costs, rapid user adoption and accelerated return on investment. By taking advantage of the tools your organisation already owns our Controlled Document Generation and Management Solution increases your return
from your existing technology investment and provides an extensible technology platform supporting future initative.



Controlled Document Generation and Management Solution has not been reviewed by any customers.
The views and opinions submitted and expressed here are not those of Microsoft.
Other Professional Services Offered by this Company