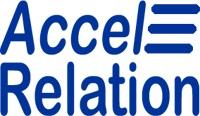 Employee Relations Management
Service Type:

Consulting, Professional Service, Training

Business Need:

Customer Service, CRM

,

Document Management

,

Messaging

,

Financial Compliance

,

Compliance

,

Human Resource Management

Works With:

Microsoft Dynamics CRM 4.0, Microsoft Office Outlook 2007, Microsoft Office SharePoint Server 2007

Industry Focus:

General - Applicable to All




 


The
Employee Relations Management (ERM) Accelerator provides an organisation's legal department with: 

A Case by Case audit trail of  activities such as emails, tasks and calendar items (appointments and meetings)  tracked directly from your
within Outlook email client. A central repository to track:


Case activities
Jurisprudence

Documentation  such as contracts and agreement
Legal costs of external lawyers and advisers
A Case Cross Reference tool to reference between cases
Multi key word search tools for retrieving case history and jurisprudence
Reporting tools and management dashboards on case status and progress


The ERM Accelerator is a cost
effective way of staying on top of your organisation's legal activities and can be further customised to meet your specific requirements.









Employee Relations Management has not been reviewed by any customers.
The views and opinions submitted and expressed here are not those of Microsoft.
Applications from this company
Other Professional Services Offered by this Company