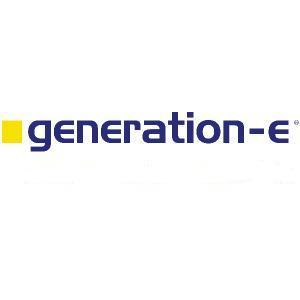 Deliver UC solutions for mid to large organisations
Description
Generation-e's solution offers an integrated collection of easy-to-use applications and devices that deliver a single, seamless communications experience across email, voice mail, calendaring, telephony, instant messaging, and audio/video/web conferencing. This interconnectivity enables people to quickly determine who is available and when, and to communicate with them in the most efficient way possible.

Generation-e's service delivers:
• Reduction of operating costs
• Clear ROI
• Reduction in carbon footprint
• Increase in staff productivity
• High uptake rates
• System interoperability
• Seamless integration with existing systems

For a free demonstration of how unified communication solutions can work for your business, contact Generation-e.

To find out more or for a free demonstration, contact Generation-e.

Deliver UC solutions for mid to large organisations has not been reviewed by any customers.
The views and opinions submitted and expressed here are not those of Microsoft.
Other Professional Services Offered by this Company