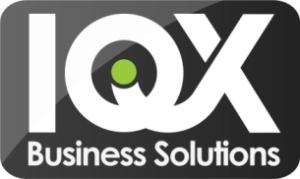 IQX Business Solutions for SharePoint
Service Type:

Consulting, Professional Service

Business Need:

Data Analytics, Reporting, Business Intelligence (BI)

,

Content Management

,

Intranets, Extranets, Portals

,

Content Management

,

Accounting, Tax Management

,

Asset Management

,

Supply Chain Management, Distribution, Logistics

,

Enterprise Resource Planning (ERP)

,

Purchasing, Procurement

,

Human Resource Management

,

Software Licensing

Works With:

Duet for Microsoft Office and SAP, Microsoft Excel 2010, Microsoft Office Excel 2007, Microsoft Office Outlook 2007, Microsoft Office SharePoint Server...

(more)

Industry Focus:

Agriculture, Forestry & Fishing, Government, Life Sciences, Manufacturing, Retail




IQX Business Solutions provides enterprise customers running SAP ERP applications with business-ready solutions for enhanced system insight, collaboration and productivity.




Our solutions include IQX Credit Management, IQX Qualification Management, IQX Plant Maintenance and IQX Warehouse Management.



All these solutions provide a customisable suite of rich interactive web parts that surface SAP information and business processes in the familiar SharePoint portal context.



Our solutions help our customers by:

- providing ease of access to core SAP functionality

- in the familiar and user-friendly Microsoft Office environment

- in a context that facilitates collaboration by mashing-up SAP data with unstructured and 3rd party content.



Specifically, the IQX Credit Management solution helps customers monitor credit exposures and update credit limits in the SAP ERP system with reference to internal correspondence and external news feeds (eg stock exchange announcements). 



The IQX Qualifications Management solution helps organisations administer qualifications and certifications of their staff to effectively develop internal capabilities, and efficiently find and assign appropriate resources to activities. Supporting
documentation including certificates can be stored and provided for compliance purposes on request.



The IQX Plant Maintenance solution helps organisations easily convert email-based communications to SAP Notifications. A list of maintenance orders can be displayed in SharePoint, and a functional hierarchy is displayed for contextual evaluation.
Associated images, maintenance instructions, and spare part catalogues are associated with the maintenance objects for effective maintenance processing.



Teh IQX Warehouse Management solution assists organisation better plan their warehouse layouts for greater warehouse management efficiency. Stock turn rates and bin capacities are indicated graphically, and stock re-organisations can be easily
triggered from a SharePoint site with real-time integration with SAP ERP.



Our solutions differentiate themselves by addressing business needs through the application of existing technology investments and expertise. Through the integration of partner solutions we able to deploy advanced Business Process Management and Workflow capabilities,
together with strong document management capabilities to provide end-users with best of both worlds - the familiarity, flexibility and end-user empowerment of the Microsoft Office Suite, together with the functional depth and process governance of SAP ERP.



IQX Allows customers See, Share, and Do more with their investments in Microsoft & SAP technologies. 





IQX Business Solutions for SharePoint has not been reviewed by any customers.
The views and opinions submitted and expressed here are not those of Microsoft.