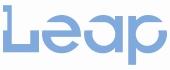 Business technology review
We perform a complete business and technology review before we recommend any products or services. The review is completed by a tech specialist and a business consultant and their is no obligation to progress beyond the review.

We want you to choose us and us to choose you

The process is anchored in the Gartner IT maturity model for small and medium sized organisations.


8 out 10 customers elect to work with us based on the quality of the review document and the relevance of the recommendations.
Business technology review has not been reviewed by any customers.
The views and opinions submitted and expressed here are not those of Microsoft.
Other Professional Services Offered by this Company