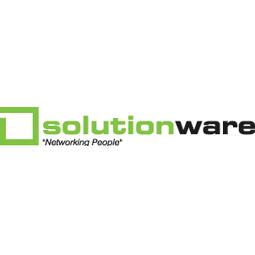 Network Solutions for Small to Medium Business
Description
- Complete Networking, Hardware and Application Support
- Have your system Monitored by our Managed Services Department
- It's like having an IT support person on-site all day
- Our team of on-site consultants can respond to your issues quickly and efficiently

Solutionware's network infrastructure solution includes at its core, Small Business Server 2008 on powerful servers with the relevant specifications to achieve a secure and reliable server infrastructure. We are always striving to integrate the Small Business Server Systems with the latest in technology. Our close relationships with local and overseas suppliers provides us with the added advantage of being able to push the envelope that little bit more to create competitive outcomes for our customers.

We Listen: We listen to and identify your sources of pain in their day to day activities.

We Demonstrate: It's only after a great deal of preparation that we then offer a demonstration of the capabilities of the Small Business System with a carefully considered slant towards solving your problems and meeting your demands.

We Install: Once we have gained your confidence we then go about installing and implementing your solution.

We Cooperate and Integrate: Once installed we work closely with any of your third party software vendors to install and commission the additional software that your business relies on.

We Innovate: We continually strive to point out areas where Microsoft Office can often be used where a third party solution is being considered.

We Follow Through: Some of our customers have been with our Company for over twenty years.

We Develop Trust: Many of our customers rely on our attention to security of their system.

The Results:

Once installed our Managed Services Department will monitor and adjust your systems so they are exceeding your expectations. High Performance and Reliability are our goals so your company can grow using the latest in technology and outperform your competitors.
Recent Reviews
Solutionware Service Review - August 2010
Reviewed by:Johnnie67 Reviewed on:4/08/2010
Love
Reviewed by:Martin_G081 Reviewed on:22/07/2010
Perfect Support
Reviewed by:Nathan_B7 Reviewed on:22/07/2010
The views and opinions submitted and expressed here are not those of Microsoft.
Applications from this company