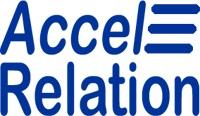 Property Investment Management
Service Type:

Consulting, Professional Service, Hosting Service

Business Need:

Customer Service, CRM

,

Data Analytics, Reporting, Business Intelligence (BI)

,

Document Management

,

Business Process Management

,

Enterprise Resource Planning (ERP)

Works With:

Microsoft Dynamics CRM 4.0, Microsoft Office Outlook 2007, Microsoft Office SharePoint Server 2007, Windows SharePoint Services

Industry Focus:

General - Applicable to All




The
Property Investment Management (PIM) Accelerator provides investment advisors:




Financial Services Event Management Templates
An audit trail of Investor Communications such as Emails, Tasks, Meetings and Event Attendance
A central repository to track:


Investor profiling and investment property matching 
Client investments and a history of purchases
A weighted pipeline of investment property sales 
Documentation Repository and Version Control for storing contracts and agreements
Multi key word search tools
Powerful Reporting Tools and Management Dashboards




The PIM Accelerator is a cost effective way of staying on top of your organisation's commercial activities and can be further customised to meet your specific requirements.







Property Investment Management has not been reviewed by any customers.
The views and opinions submitted and expressed here are not those of Microsoft.
Applications from this company
Other Professional Services Offered by this Company