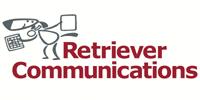 Retriever Enterprise: Wireless Field Force Automation


Retriever Communications delivers wireless field force automation solutions that improve field worker mobility. Retriever Enterprise is customized to suit current field work processes.



Retriever replaces paperwork in the field, and is built around solid technology.

- Operate on all Microsoft based mobile devices e.g. PDA's, tablet PCs, laptops and smartphones


- Operates at all times, both in and out of mobile connectivity

- Seamlessly roam between mobile networks (CDMA, 3G, GPRS, Wifi, Satellite etc)

- Complete security in transmission and on the mobile application

- Information push technology

- Multiple Retriever applications can run on a single infrastructure

- Mobile device and application management for central management of remote devices


- Digital photo attachment and transmission

- Integration with GIS and GPS

- Flexible integration with back office ERP/finance applications



Retriever Enterprise is scalable giving you the tools necessary for complete field management.



Retriever Enterprise: Wireless Field Force Automation has not been reviewed by any customers.
The views and opinions submitted and expressed here are not those of Microsoft.