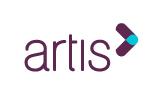 Office Essential Support
Service Type:

Managed Services

Business Need:

Cloud Computing - General

Works With:

Microsoft ASP.NET, Microsoft BizTalk Server 2010, Microsoft Exchange Server 2010, Microsoft Office 365, Microsoft SharePoint Server 2010

Industry Focus:

Financial Services, General - Applicable to All, Government
Integral to the overall suite of services provided by Artis Group is our Managed Application Support Service. We support both applications that we have developed and applications that have been developed in-house by our clients or by third parties such as Microsoft's Office 365 and Azure. This service is designed to overcome risks inherent in the current support environment and to optimise performance and cost outcomes.
Office Essential Support has not been reviewed by any customers.
The views and opinions submitted and expressed here are not those of Microsoft.
Applications from this company
Other Professional Services Offered by this Company