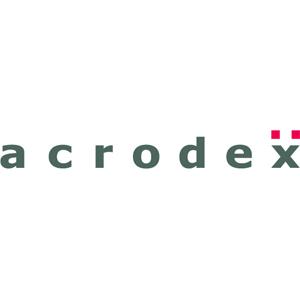 Addictions and Mental Health Patient Information System
Our customer is a provincial addictions and mental health organization that offers a province-wide network of programs. Every consultation or treatment requested by a client must be securely and accurately captured. Every year close to 30,000 clients receive treatment and more than 90,000 people attend prevention activities or receive information.




 




Acrodex was engaged to replace an existing solution with several critical limitations. The system was unintuitive and cumbersome to use, with staff having to visit many screens, or multiple tabs within screens, to see information pertaining to a client. Users were able to click on menu selections that should not be active causing confusion when the system automatically redirected the user or informed them of access restrictions. Users of the system were unable to quickly switch to another client and if interrupted, attempts to save data would frequently fail due to system time outs and all unsaved data would be lost.




 




Acrodex provided a team of highly experienced consultants to design, develop and implement an enhanced solution.  Acrodex specializes in assessing, building & supporting application systems and integration solutions with secure and scalable architecture.  With this solution, Acrodex applied:






A lean, streamlined application framework


An iterative approach to development and support work that delivered early client value
Extensive software architecture knowledge 


Our solution included notifications to treatment providers that treatment for various clients is due or overdue, and the ability for a treatment provider to pause the work being entered for one client and switch to researching or entering information for a second client. Confusing "tab" navigation was replaced with a new menu system and flexible UI that allows users to view multiple sections at one time. The menu was dynamic, displaying only the menu options that were available to the user.




 




The solution developed by Acrodex resulted in the following:




Increased accuracy with the ability to easily manage information for multiple clients
Increased efficiency by allowing staff to view more information at one time
Treatment Providers are able to offer an increased level of service by responding quicker and more knowledgeably. 


Our application solutions, built using leading-edge Microsoft technologies, can help a diverse range of clients to benefit from improved efficiency, usability and accuracy.  Through this particular solution, Acrodex has proven capability to deliver custom application solutions in the healthcare sector.
Addictions and Mental Health Patient Information System has not been reviewed by any customers.
The views and opinions submitted and expressed here are not those of Microsoft.
Other Professional Services Offered by this Company