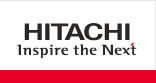 Cloud Computing Solutions and Services on Windows Azure Platform
Our Cloud Services on the Windows Azure platform can get you started with Cloud Computing assessments, Cloud Computing migration, windows Azure Development, proof of concepts, business case developments and ROI/TCO Studies. Our solutions use Microsoft's Windows Azure and SQL Azure, CRM Online, Office 365 and Business by Design.

With Cloud Computing you can run applications over the Internet, without having to buy, install or manage your infrastructure. This makes productivity easier by giving everyone endless ways to work and collaborate from anywhere at any time and on any device.

Benefits of Cloud Computing include:

-Better control of your costs by paying for what you use, achieve better visibility into your IT spending and convert costly capital expenditures to operating expenses
-Gain ongoing access to the latest technology required to effectively run your business without having to constantly develop and maintain your IT infrastructure yourself
-Eliminate IT concerns and focus your resources on core business issues
-Access to platform speed, elasticity and scalability that will grow with your business at all times; not to mention strong security services and disaster recovery support

Ideaca's Approach:

At Ideaca, we work in close collaboration with your team from start to finish. Using our proven methodologies, longevity in the market and drawing from our extensive experience in deploying cloud-based applications across Canada, we will ensure there is open communication, effective change management, and proper training and support throughout all aspects of the project.

Ideaca has offices across Canada in Toronto, Kitchener/Waterloo, Calgary, Edmonton, and Vancouver. We have deep industry experience in: Financial Services, Retail, Professional Services Manufacturing, Energy & Utilities, Transportation, Oil &
Gas, Wholesale & Distribution, Mining, Forestry & Resources, Engineering & Construction and much

Visit our website below to learn more or call 1-866-816-4332.

Recent Reviews
Jonas Software - Vice President of Product Development
Reviewed by:s_ecclestone Reviewed on:20/05/2011
The views and opinions submitted and expressed here are not those of Microsoft.