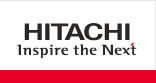 Corporate Performance Management Solution
Corporate Performance Management (CPM) is an increasingly important way to run a competitive business in an environment of high pressure and fast-paced change. Being able to better predict internal and external changes and react to sudden changes in the market is the new face of business planning. CPM can enable your business to monitor its health in real-time in all key financial and operational areas, ultimately improving accountability across your entire organization.

CPM Solution Highlights

Many organizations of all sizes are implementing Corporate Performance Management systems to achieve better performance from all employees across the organization and yield more accurate reports. With Hitachi Solutions Canada's approach to Corporate Performance Management, you can track the Key Performance Indicators (KPI's) of your business in real-time to react faster to internal and external changes. You can view your organization's financial health quickly and easily through visual dashboards as well as receive customizable tools that are designed to be user friendly without reliance on IT. Consolidate all financial data into one source and restore trust in your data by avoiding the long process of spreadsheet budgeting and manual data duplication. Ensure regulatory and statutory compliance while maintaining tight controls of performance for maximized profitability.

CPM Benefits

- Increased strategy-aligned activities at all levels of your business with greater organizational alignment and strategy adoption.
- Engagement with internal stakeholders for a more collaborative planning approach that increases employee accountability
- Dramatically reduced time and resources to re-forecast more frequently; hours versus days.
- Reduced time to prepare annual budgets by 33% on average

Hitachi Solutions Canada has offices in Toronto, Kitchener, Edmonton, Calgary and Vancouver.
Corporate Performance Management Solution has not been reviewed by any customers.
The views and opinions submitted and expressed here are not those of Microsoft.