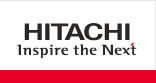 Dynamics AX Solutions and Services
Hitachi Solutions Canada provides Microsoft Dynamics AX Solutions and Services around AX 4, AX 2009 and AX 2012. Our AX team has a wealth of experience including a broad range of skills for other Microsoft technologies including SharePoint, SQL Server, BizTalk, .NET, and Dynamics CRM

Our Dynamics AX Practice:

- Implementing Enterprise Resource Planning (ERP) systems for over 10 years
- Microsoft ERP Partner of the Year
- Over 40 Successful ERP implementations in Canada
- Largest Dynamics AX partner in Canada
- Microsoft Gold Certified partner in ERP

What Areas Can We Help With?

We focus our Dynamics AX implementation services around:

- Finance & Accounting
- Supply Chain
- Production & Logistics
- Human Resources
- Manufacturing & Distribution

We deliver industry-leading solutions to a broad range of clients across Canada and have completed implementations for industry leaders including Petro-Canada, LS Retail North America, Subaru, Ensign, Aux Sable and Soberman LLP.
Recent Reviews
Petro-Canada - Senior Systems Analyst - Retail Back Office with Dynamics AX
Reviewed by:d_evangelista Reviewed on:31/08/2011
HDS Retail North America - VP of IT - AX for Retail Implementation
Reviewed by:Mario_B Reviewed on:06/05/2011
Soberman LLP - IT Manager - Dynamics AX
Reviewed by:Sean_JP Reviewed on:20/04/2011
The views and opinions submitted and expressed here are not those of Microsoft.