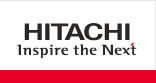 Integrated Back Office ERP Solutions with Microsoft Dynamics AX for Retail
Ideaca provides an end-to-end retail solution built on the Microsoft Dynamics AX for Retail platform providing key capabilities to drive business benefits across your organization by:

- Connecting departmental systems and data (Finance, Core Merchandising, Supply Chain, Customer Analytics) to provide an end-to-end view of your business
- Providing access to real-time data to monitor key performance indicators
- Enabling financial staff to effectively manage profits, store operating costs and supervise growth
- Supporting marketing managers with data and tools to analyze and understand product sales and consumer trends
- Ensuring category managers can monitor and manage margins and shrinkage
- Supporting improved customer relations through flexible assortment management and clustering ensuring the "right product in the right place at the right price"

Ideaca's ERP practice consistently delivers industry-leading Microsoft Dynamics AX solutions to a broad range of clients throughout Toronto, Calgary, Edmonton and Vancouver. Our experienced team of retail consultants coupled with our solution accelerators and an integrated software offering from Microsoft are all critical components to minimize your risk, optimize your performance and reduce your total cost of ownership.
Integrated Back Office ERP Solutions with Microsoft Dynamics AX for Retail has not been reviewed by any customers.
The views and opinions submitted and expressed here are not those of Microsoft.