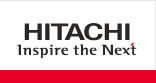 Microsoft Dynamics AX ERP for Distribution
Ideaca's Microsoft Dynamics AX ERP for Distribution streamlines business processes across the extended supply chain with unified natural models that deliver operational visibility.

Benefits
-Simplify food and beverage management with batch traceability, shelf-life tracking, and weight recordings.
-Streamline product management with multisite capabilities, advanced WMS, service management, and multisite planning.
-Manage consumer goods with item dimensions; freight integration; and pricing, rebate, and multi-channel management.
-Drive productivity with the familiar Microsoft products and technologies that distributors use worldwide.
-Allow users to place orders in a more productive way with sales order process enhancements, allowing faster order entry by limiting the amount of information to be entered.
-Improve supply chain planning capabilities across your organization, using new views that display all intercompany supply and demand.

Ideaca's ERP practice consistently delivers industry-leading Microsoft Dynamics AX solutions to a broad range of clients throughout Toronto, Kitchener, Calgary, Edmonton and Vancouver. Visit our website below to learn more or call 1-866-816-4332.

Microsoft Dynamics AX ERP for Distribution has not been reviewed by any customers.
The views and opinions submitted and expressed here are not those of Microsoft.