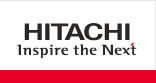 Microsoft Post-Implementation Support Services
Service Type:

Consulting, Professional Service

Business Need:

Intranets, Extranets, Portals

,

Business Application Development

,

Enterprise Resource Planning (ERP)

Works With:

Microsoft Dynamics AX 2009, Microsoft Dynamics AX 2012, Microsoft Dynamics AX 4, Microsoft SharePoint Server 2010

Industry Focus:

Agriculture, Forestry & Fishing, Architecture, Engineering & Construction, General - Applicable to All
To complement our Microsoft consulting services, we offer post-implementation support to both new and existing customers. To suit your business' unique requirements, we offer a range of services from infrastructure support to development and application support.

Our Approach to Support Services:

-24x7 access to our Canadian-based call centre
-Options to outsource your current application and infrastructure support services to Ideaca
-On-site and remote support capabilities
-Ability to log incidents by phone, email, or Internet
-Training services

Our support services provide your business with the following benefits:

-Reduce your requirement for experienced, in-house resources
-Optimize your staff utilization for project activities while maintaining service levels
-Provide a visible and predictable request, issue and escalation structure
-Visible and predictable support costs

What Areas Can We Help With?

Service areas:
-Custom Development
-Base Application Support
-Break/fix support
-Assist with minor enhancements and development
-User support ("how to" & "why" questions)
-Functional support for business analysis and configuration

Infrastructure Support
-Database performance monitoring and tuning
-Application infrastructure services
-Operating system services
-Server configuration
-Network and hardware advisements

Co-sourcing Arrangements
-Outsource of application management and support to Ideaca
-Can be inclusive of applications, database, hardware, network and hosting
-Assessment of legacy systems for possible re-development or replacement
-Technical design and implementation services

We have provided support to many industry leading companies, including Suncor Energy, Walton International, ZCL, Aux Sable, Raymond James, ESI and Critical Mass

To learn more about our call centre and support services, visit our website below or call 1-866-816-4332.
Microsoft Post-Implementation Support Services has not been reviewed by any customers.
The views and opinions submitted and expressed here are not those of Microsoft.