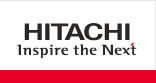 Microsoft Virtualization
Microsoft Virtualization is one of the most effective software products to save costs, increase availability, and improve agility within an organization's infrastructure. Virtualization is also the cornerstone technology necessary in order to start to take advantage of the benefits that Cloud Computing can offer to IT departments.

Our Approach to Virtualization:

Hitachi Solutions Canada delivers Microsoft Virtualization solutions to provide organizations with a way to optimize their infrastructure by helping IT provide the services more rapidly and efficiently. This allows an organization to consume these services more effectively in a continuously changing business environment.

- Reduce IT infrastructure costs by increasing utilization through resource consolidation
- Take advantage of virtualization to scale cost effectively and easily
- Manage virtual and physical resources as efficiently as possible

What Can We Help With?

- Reduce Costs through Consolidation: The combination of virtualization and management solutions allows applications to run on a reliable and powerful infrastructure, saving downtime, additional costs, and administrative overhead
- Speed Up Routine IT Tasks: Deploy virtual machines in hours or days instead of weeks
- Scale and Extend As Needed: Scale your virtualization environment to support a large number of virtual machines within a given host and continue to capitalize on quick migration for scalability across multiple hosts

As a Gold Certified Microsoft Partner, we can design and implement Microsoft Virtualization solutions, enabling organizations to proactively manage infrastructure and optimize reliability, scalability, business continuity, efficiency, resource utilization, and total cost of ownership (TCO).
Microsoft Virtualization has not been reviewed by any customers.
The views and opinions submitted and expressed here are not those of Microsoft.