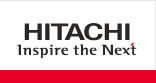 Application Infrastructure Solutions - Systems Center and Virtualization
Service Type:

Consulting, Professional Service

Works With:

Configuration Manager, Operations Manager, Virtual Machine Manager

Industry Focus:

General - Applicable to All, Manufacturing, Retail
Our Application Infrastructure solutions will help you make the following technologies operate more productively: Systems Centre, Server Virtualization, Cloud Computing, Microsoft Dynamics CRM, Microsoft Dynamics AX, Microsoft SharePoint, Microsoft HPC Server, SAP BusinessObjects

Our Approach to AI:

Our AI group ensures your business is equipped with the right solution to benefit your company now and in the future by looking at the bigger picture and understanding how your technologies can work together. At Ideaca, our benefits-based approach to your infrastructure implementation ensures each component of your solution is purposeful and fits well with your business needs.

What Areas Can We Help With?

-Design & implement business applications such as: collaboration, messaging, CRM, ERP, Microsoft clusters, analytics & reporting, business intelligence, business process management, portals, systems management, integration and other web services.
-Establish IT governance, implementing best practices to manage infrastructure and application environments
-Execute performance measurement, capacity planning, tuning and monitoring of applications and databases
-Improve manageability through server virtualization
-Enhance service delivery by deploying cloud based services
-Help IT groups meet security compliance

Ideaca has offices across Canada in Toronto, Kitchener/Waterloo, Calgary, Edmonton, and Vancouver. We have deep industry experience in: Financial Services, Retail, Professional Services Manufacturing, Energy & Utilities, Transportation, Oil & Gas, Wholesale & Distribution, Mining, Forestry & Resources, Engineering & Construction and much more.

Some of our AI customers include: WestJet, Talisman, Cineplex, Enbridge, Petro Canada, and City of Vancouver.

Visit our website below to learn more or call 1-866-816-4332.
Application Infrastructure Solutions - Systems Center and Virtualization has not been reviewed by any customers.
The views and opinions submitted and expressed here are not those of Microsoft.