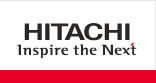 Performance Monitoring Dashboards for Professional Services
Ideaca's Approach to Performance Monitoring Dashboards:

- Dashboards in-a-box, supported by advisory and implementation services to deliver tailored views for finance, operations, sales, delivery and executive management to monitor a number of operational KPIs
- Accelerated solution envisioning, design and build with our proven reference architecture for Professional Services organizations
- Rapid deployment via 20+ pre-defined dashboard and report templates
- Integrated software offering to support project-based organizations

What Can You Expect?
Leading Professional Services organizations continually strive to optimize business efficiency and operations. The adoption of new technologies is effective in helping firms achieve benefits across the key pillars of project management, financial management and financial reporting.

Our solution delivers baseline cubes and report templates that include:

- Finance, project, resource cubes
- Client, project, resource profitability
- Standardized WIP reports
- Standardized Aging AR Reports
- P&L statements with "slice and dice" capability

Our experienced team of consultants coupled with our solution accelerators and an integrated software offering from Microsoft are all critical components to minimize your risk, optimize your performance and reduce your total cost of ownership (TCO).
Performance Monitoring Dashboards for Professional Services has not been reviewed by any customers.
The views and opinions submitted and expressed here are not those of Microsoft.