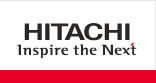 Retail Analytics Reporting and Microsoft Business Intelligence
Service Type:

Consulting, Professional Service

Works With:

Microsoft SharePoint Server 2010, Microsoft SQL Server 2005, SQL Server 2008 Standard Edition

Industry Focus:

Retail
Ideaca's Retail Analytics Reporting and Microsoft Business Intelligence solutions delivers business insight to Retail decision makers enabling them to identify problems and opportunities and make better, faster decisions. Retailers face a number of on-going trends and challenges that must be addressed to optimize responsiveness to customers. Successful retail organizations have seen increased growth and profitability by delivering on the following key business imperatives:

Our Approach to Retail Analytics:

- Timely views of sales activity with access to information from point-of-sale systems to easily track sales performance and customer buying trends
- Rapid access to operational data to provide buyers and merchandisers a clear picture of day-to-day business and improve assortment planning and store clustering
- Analysis of current and historical sales information to understand trends such as seasonal or regional sales and better shape promotions and marketing campaigns
- Analysis of inventory at stores and distribution centres to drive the design of optimal replenishment plans and reduce out-of-stock situations
- Analysis of product returns to understand reasons and help minimize loss

What Areas Can We Help With?

- Consolidated information via intuitive role-based dashboards
- Store, category and vendor performance
- Low margin SKUs and stock-out visibility
- Optimized product mix
- Pull-thru SKUs
- Promotion effectiveness measures and reporting
- Full set of templates for a variety of source systems to speed deployment and reduce cost/risk

Key partnerships with industry leaders like ProfitBase to provide retail specific solutions endorsed by the National Retail Federation's Association for Retail Technology Standards (ARTS)

Our experienced team coupled with our solution accelerators and an integrated software offering are all critical components to minimize risk, optimize performance and reduce total cost of ownership (TCO).
Retail Analytics Reporting and Microsoft Business Intelligence has not been reviewed by any customers.
The views and opinions submitted and expressed here are not those of Microsoft.