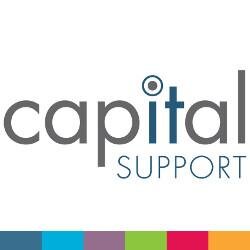 Business Continuity Services
Service Type:

Managed Services

Business Need:

Backup and Recovery

,

Financial Compliance

,

Compliance

Works With:

Microsoft Exchange Server 2010, Microsoft Office 365, Microsoft SharePoint Server 2010, Microsoft SQL Server 64-Bit, Windows Server 2008 R2

Industry Focus:

Financial Services
With added pressure from investors and regulatory bodies, resilient business continuity planning is more important than ever. Without an effective business continuity solution, your organisation could potentially be exposed to downtime resulting in loss of profit, operational inefficiency and in extreme cases, permanent damage.

Capital Support can provide a complete end to end solution including Cloud-based backups, real time replication and even workplace recovery with our very own purpose-built DR office suites in our Docklands office space.

Back-up:

It is standard practice to back up your data and protect it with one or more backup copies for business continuity purposes. Should you lose your data, you may also lose your ability to operate.

Capital Support provides Managed Backup, an online backup solution providing real time automated disk remote backup, disk imaging, file level remote backup and bare metal restore for windows servers and workstations.

Disaster Recovery:

Most businesses are entirely dependent upon the data held on their servers, and the functionality it provides. If the server is unavailable for an extended period of time the business suffers or in extreme cases can fail to regain full operational abilities.

Capital Support provides Smart DR. What Smart DR does is protects you against times when your primary servers are not available, or when your offices are not accessible. SmartDR allows you to continue to have access to your data from any location where you can access a computer with an internet connection.

Typically users would access SmartDR from your home PC, or from a managed office space designed for hot-desking in times of emergency.
Business Continuity Services has not been reviewed by any customers.
The views and opinions submitted and expressed here are not those of Microsoft.
Other Professional Services Offered by this Company