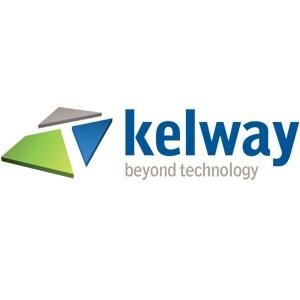 Improve efficiency and save money through Sharepoint and Kelway
The Kelway SharePoint team is one of the most experienced and widely-skilled in the UK boasting a host of accreditations and experience. Since SharePoint's first release in 2001, the team has been jointly responsible for implementing solutions to over half a million users. This spans across public and private sectors and to organisations from 100 to 100,000+ users. The depth of the team is also considerable with subject-matter experts in all key tenets of the SharePoint platform:

- SharePoint Consultants - Infrastructure, Functional Specification, and Information Architecture

- Developers - SharePoint including Forms & Workflow, .NET, SQL

- Graphic Designers - Template Creation, Branding

- Storage Consultants - SQL, SAN / Storage

- Trainers

- Support Professionals

- Project Managers

Members of the team hold some of Microsoft's highest accreditations with ongoing training and examinations, meaning their knowledge and advice is based on the latest best practice guidelines. This includes involvement in relevant beta programs, specifically SharePoint 2010. 

The SharePoint team does not work in isolation and is supported by a team of consultants with specialism in complimentary Microsoft technologies (e.g. AD, Exchange, ISA, OCS, PerformancePoint, Project Server). This ensures any SharePoint implementation considers the wider context of an organisations overall infrastructure, communications, and business intelligence strategy.
Improve efficiency and save money through Sharepoint and Kelway has not been reviewed by any customers.
The views and opinions submitted and expressed here are not those of Microsoft.
Other Professional Services Offered by this Company