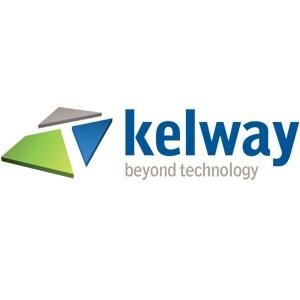 Software & Technical Support Services through Kelway
Kelway offers a range of bespoke support services based upon your requirements giving you as much – or as little – help as you need. From a single system to a complete IT infrastructure, from hardware to software, with on-site or off-site activity, you can choose the level of managed service that you need:

Software Support Services:
Incident-based or unlimited software support for all major software vendors.

Technical Support Services:
Round-the-clock experienced and qualified technical support, based upon our own in–house engineering teams for on-site or off site, in the UK and beyond

24-hour Service Desk:
A 24x7 service helpdesk manned by our own qualified engineers who are able to offer a professional support service and are equipped to help with a variety of desktop, server and network issues from the minute you pick up the phone.

Hardware Support Services:
Nationwide hardware break-fix support for tier-one manufacturer products such as HP, Dell, IBM, Sun and Toshiba providing a single point of contact for all your repair services.

Kelway Managed Services (KMS) - Remote Monitoring:
A proactive service administrated by our manned support services helpdesk 24x7 providing automated remote information on fault detection, application availability, system performance, system backup failures and anti-virus updates.

Maintenance Services:
From standard break-fix to bespoke support service contracts that take the worry out of everyday operations

Software Asset Management:
In-depth consulting based upon our expert knowledge of licensing agreements will help you plan, save costs, reduce risk and ensure compliance in the most beneficial way for your organisation.

If you'd like to find out more about Kelway's Support Services please e-mail info@kelway.co.uk or call us on 020 7791 6000.
Recent Reviews
Reviewed by:Ryan_Cook Reviewed on:18/10/2011
The views and opinions submitted and expressed here are not those of Microsoft.
Other Professional Services Offered by this Company