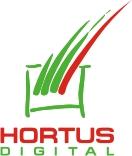 HD SaaS | Scribe
Scribe is the core technology product that allows for data mapping and data management. This powerful yet flexible tool incorporates the essential building blocks to support a wide range of integration and migration requirements for enterprises of all sizes.

It enables customers to quickly and seamlessly migrate their mission critical applications to other applications and data stores in the enterprise. Utilizing a unique and open template model, Scribe allows the quick and efficient configuration of any data integration or migration to meet their specific needs, all without additional programming.

We offer two Scribe services in HD SaaS:

- HD SaaS | Scribe Integration delivers a highly functional, real-time integration that can be quickly customized to meet the needs of each and every customer.
- HD SaaS | Scribe Migration makes data migration as easy as possible by providing existing templates and configurable software that empower customers to quickly and seamlessly migrate data.
HD SaaS | Scribe has not been reviewed by any customers.
The views and opinions submitted and expressed here are not those of Microsoft.
Other Professional Services Offered by this Company