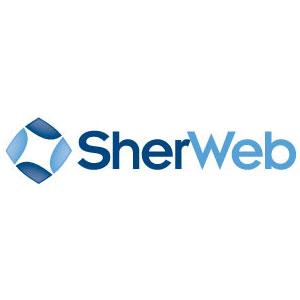 Exchange 2013 And 2010 Hosting
Service Type:

Hosting Service

Business Need:

E-mail Hosting and Management

,

Messaging

,

Technical Support

Works With:

Microsoft Exchange Server 2010, Microsoft Exchange Server Exchange Server Enterprise 2013, Microsoft Lync 2010, Microsoft SharePoint Foundation 2010,...

(more)

Industry Focus:

General - Applicable to All, Hosting, Professional Services
SherWeb's Microsoft Exchange technical expertise and hosting know-how are hard to match. We are a Microsoft World Hosting Partner of the Year and since 2005, our team has successfully migrated and hosted more than 20,000 businesses around the world on Exchange.

Benefit from the productivity-boosting features of Microsoft Exchange without the upfront costs and IT resources otherwise required to efficiently deploy and manage this complex email environment. Our fully-managed Exchange hosting services make it both easy and affordable.

Get the flexibility you need to deploy the Exchange environment that's right for your organization:

• Customizable Exchange mailbox storage
• Free mobility and synchronization
Free online backup and recovery
• Free Microsoft Lync
• Optional SharePoint 2010 and email archiving

Do more with Exchange in less time and at a lower cost:

• Free needs assessment, onboarding and migration
• No upfront costs, maintenance or upgrades required
• Affordable, pay-as-you go monthly fee
• Instantly scalable plans
• Free 24/7/365 support by phone, email and chat (av. resp. time of under 40 sec.)
• User-friendly control panel that keeps you in full control of your service
• 24/7 monitoring and maintenance by our Microsoft-certified team
• Secure off-site hosting at our fully-redundant Tier 3+ datacenters

SherWeb is a Microsoft World Hosting Partner of the Year and the first provider in the world to release Hosted Exchange 2013.
Exchange 2013 And 2010 Hosting has not been reviewed by any customers.
The views and opinions submitted and expressed here are not those of Microsoft.
Applications from this company
Other Professional Services Offered by this Company