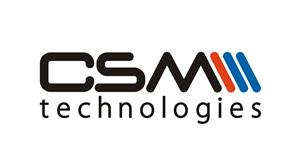 Student Academic Management System (SAMS)
Service Type:

Consulting, Professional Service, Web Design

Business Need:

Data Analytics, Reporting, Business Intelligence (BI)

Works With:

Microsoft Forefront Client Security, Microsoft Internet Security and Acceleration Server 2006, SQL Server 2008 Enterprise Edition, Windows Server 2008

Industry Focus:

Education
Student Academic Management System (SAMS) is a first phase centralized e-Admission project that operates on an offline mode of development for 60 Junior colleges in Orissa for students passing out class 10th into Junior colleges throughout the state in a phased manner.

Steps for admission to any stream of any of the 60 Junior colleges:

- A standard Common Application Form (CAF) is provided along with Common Prospectus (CP) that consists of the profile for all the colleges.
- It is available in PDF format on the Government-website www.dheorissa.in. Student may apply for any number of streams at any number of colleges using one CAF.
- The system auto generates selection results.
- CAF contains demographic details of the student, marks secured at class 10th and board, reservation criteria, and 13 options to put choices of applicant in order of preferences.
- Students are required to submit the filled CAF at their nearest college.
- These students are informed by Intimation letter, SMS, call from college, and call center and Notice board of the applied college.
- There are two types of admission procedures:

Applied College for an applicant is one where the applicant submits the CAF. Preliminary admission takes place here and a verification certificate is issued for the student.

Destination College of an applicant is the college where student gets selected for admission. This verification certificate when shown here, the student can directly get admitted finally at the destination college.
Student Academic Management System (SAMS) has not been reviewed by any customers.
The views and opinions submitted and expressed here are not those of Microsoft.
Other Professional Services Offered by this Company