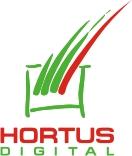 HD SaaS | WorkBook
Service Type:

Hosting Service

Works With:

Microsoft Dynamics CRM 2011, Microsoft Dynamics NAV 5, Microsoft Exchange Server 2010, Microsoft Office 2010, Microsoft Outlook 2010

Industry Focus:

General - Applicable to All, Professional Services
An adaptable business management system that helps people makes better business decisions based on knowledge about projects and finances.

The solution offers full email and document handling, as well as integration to Microsoft Outlook and Microsoft Exchange. Time-registration can occur via iPhone, Windows Mobile and other smartphones. Dashboard with a built-in possibility to use the system as intranet and blog make the system a natural "rallying point" for official as well as unofficial communication.

WorkBook is based on a series of modules so that your organization can choose to rent only those modules that are relevant and fit your requirements. This means that WorkBook can be established within small startup agencies while also being perfect for huge international enterprises.
HD SaaS | WorkBook has not been reviewed by any customers.
The views and opinions submitted and expressed here are not those of Microsoft.
Other Professional Services Offered by this Company