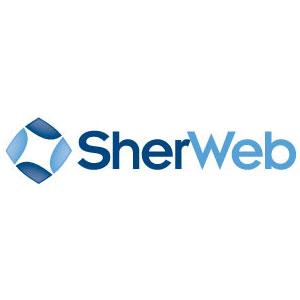 Integrated Cloud Solutions for Microsoft Exchange, Lync And Sharepoint 2013
Service Type:

Hosting Service

Business Need:

Document Management

,

E-mail Hosting and Management

,

Messaging

Works With:

Microsoft Exchange Server 2010, Microsoft Exchange Server Standard 2013, Microsoft Lync 2010, Microsoft SharePoint Foundation 2010, Microsoft SharePoint...

(more)

Industry Focus:

General - Applicable to All, Hosting, Professional Services
Our Integrated Cloud Solutions for Microsoft Exchange, Lync and SharePoint 2013 can help you build an agile email and collaboration environment that will always meet your needs. With our fully managed turnkey solutions, you get all the productivity-boosting features of Microsoft's leading business tools, without having to invest in the infrastructure or expertise that's otherwise required to successfully deploy and manage these powerful business tools.

Do more in less time and at a lower cost with our integrated cloud email and collaboration solutions

Flexibility & affordability
• Low, pay-as-you-go monthly plans
• No user minimums
• Instantly scalable

Mobility
• ActiveSync device synchronization
• Outlook Web Apps

Technical support
• 24/7/365 technical support by phone, email or chat (av. resp. time of under 40 sec.)
• Knowledge base
• Technical FAQ

Security
• Compliant email archiving
• Email disclaimer
• 24/7 monitoring and maintenance by our Microsoft-certified team
• Secure off-site hosting at our Tier 3+ datacenters
• SOC 2 Type 2 certification

Migration
• Free onboarding and migration from a dedicated team

Reliability
• Uptime SLA of 99.999%

Control
• User-friendly control panel
• Online Service Management Portal
• Online Billing Portal
• 30-day money-back guarantee

SherWeb is a Microsoft World Hosting Partner of the Year and the first provider in the world to release Hosted Exchange 2013.
Integrated Cloud Solutions for Microsoft Exchange, Lync And Sharepoint 2013 has not been reviewed by any customers.
The views and opinions submitted and expressed here are not those of Microsoft.
Applications from this company
Other Professional Services Offered by this Company