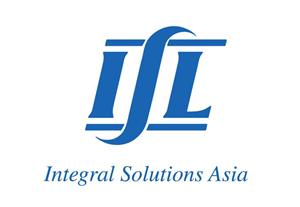 Microsoft Dynamic CRM Online
MAXIMIZE YOUR MARKETING INVESTMENT

Provide marketing professionals with intuitive data management and segmentation tools, powerful campaign management features, and insightful marketing analytics to help increase the effectiveness of marketing programs, generate demand, and better track key performance indicators. Plan, launch, and track campaigns more efficiently with marketing workflows that reduce repetitive manual tasks - capture the right information and deliver it to your marketing teams/ target audience at every stage of the campaign life cycle.

OPTIMIZE YOUR INTERNET MARKETING CAMPAIGNS

Allow marketing professionals to seamlessly create, manage, and optimize Internet-based marketing campaigns and search engine marketing efforts while effortlessly capturing and tracking all leads from landing pages to maximize revenue opportunities. With automated keyword selection and bidding, campaign and landing page templates, as well as intuitive wizards and lead staging capabilities, Internet Marketing takes care of the heavy lifting and provides you with a true closed-loop process. Embedded intelligence and optimization models help you make the most of your online advertising efforts.

SPEND MORE TIME SELLING

Give sales professionals fast access to their customer data and history so they can spend less time on administrative tasks and spend more time selling. Use wizard-driven communications tools to keep sales prospects and customers informed of new product and service offerings with a single view of the customer with tools and workflows that streamline and automate everyday sales processes for shorter sales cycles and higher close rates.

DELIVER SUPERIOR SERVICE

Microsoft Dynamics CRM Online provides a comprehensive customer service solution that is familiar to users and is completely customizable to match your support process - delivering customer information, case management, service history, and support knowledge to the desktops giving the customer service professional the tools they need to deliver consistent, efficient service that helps enhance customer loyalty and profitability.

Microsoft Dynamic CRM Online has not been reviewed by any customers.
The views and opinions submitted and expressed here are not those of Microsoft.
Applications from this company
Other Professional Services Offered by this Company