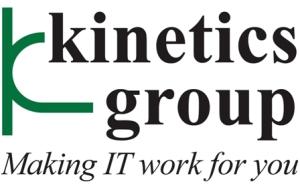 Business Accelerator: Powerful IT for NZ Businesses of all sizes
Service Type:

Deployment

Works With:

Microsoft Exchange Online, Microsoft Office 365, Microsoft SharePoint Online

Industry Focus:

General - Applicable to All
Building on Microsoft Online Services, we give your small business all the benefits of a server, without the cost.

For one price, Kinetics can do it all for you, so that you can get on with running your business. Kinetics will do the following:

- Setup and configure Microsoft Online Services with your details and create up to five users

- Provide a basic web portal with document sharing functionality

- Provide standard Word templates to ensure your business documents are consistent and of a quality that your professional image demands, including
blank document , letterhead , facsimile header and invoice

- Set up Microsoft Live online meeting tool so you can make presentations and share information with anyone in the world, anywhere, at any time, without leaving home!

- Provide a two-hour handover session including coaching on how to use the Online Services toolset

- Provide quick reference guides and supporting documentation.

Call us today to find out more about how we can accelerate your small business with IT.
Business Accelerator: Powerful IT for NZ Businesses of all sizes has not been reviewed by any customers.
The views and opinions submitted and expressed here are not those of Microsoft.
Applications from this company
Other Professional Services Offered by this Company