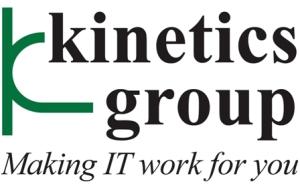 Lync from Go-to-Whoa
Service Type:

Systems Integration

Business Need:

Messaging

,

UC, VoIP - Hardware

Works With:

Microsoft Lync 2010, Microsoft Lync 2010 Mobile, Microsoft Lync Server 2010, Microsoft Lync Web App

Industry Focus:

General - Applicable to All
Lync unlocks communication for your team. From presence, through voice and video calls, online meetings and web conferencing, Lync will get your team connecting to each other.

Kinetics will help you plan your installation. We'll help you deploy Lync, we'll help you federate with your clients, suppliers and partners. Then once it's all running, we'll finish by helping you introduce it to your users.

Our qualified engineers know how to get Lync running on all cylinders. We will handle all the technical complexities and leave you with a turn-key solution.

Our coaching team can then help your users learn how to get the most from the tools, with small group and one-on-one coaching, we'll make sure you unlock the value of your investment.

Kinetics offers the complete 'go-to-whoa' of Microsoft Lync.
Lync from Go-to-Whoa has not been reviewed by any customers.
The views and opinions submitted and expressed here are not those of Microsoft.
Applications from this company
Other Professional Services Offered by this Company