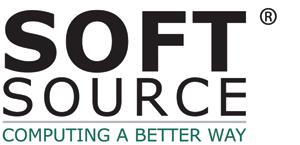 Managed ICT Services
Softsource's entrada Managed Services use industry-leading tools and techniques to proactively manage your ICT resources ensuring business continuity and optimal performance while freeing your staff resources. It is a strategic method for improving IT operations by outsourcing the management of one or more of your day-to-day IT elements and operational challenges.

Softsource Managed Services consists of various service level offerings that provide affordable practical IT management and support, from routine server maintenance through to complete IT management. Our flexible model enables you to select a plan that best suits your business needs and budget. The Softsource portfolio of Managed Services includes Managed Backups, Managed Firewalls, Email and Web security, Managed Desktops, Servers, Infrastructure and much much more.

Our Managed solutions give a clear real time picture of system availability and health, extensive troubleshooting, resolution details, plus reports detailing system usage trends. It is not just about monitoring, that just lets you know something is wrong. It is not just about remote access to your systems to troubleshoot issues. It is about a proactive preventative approach to keeping your systems up, running, available and away from the break-fix operations of yesteryear!

Managed ICT Services has not been reviewed by any customers.
The views and opinions submitted and expressed here are not those of Microsoft.
Applications from this company
Other Professional Services Offered by this Company