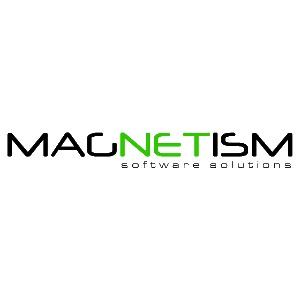 Microsoft Dynamics CRM Consultation, Implementation and Support
Service Type:

Consulting, Professional Service

Works With:

Microsoft Dynamics CRM 2011, Microsoft Dynamics CRM 2013, Microsoft Dynamics CRM 4.0

Industry Focus:

General - Applicable to All
Magnetism works with organisations to develop and manage their essential business relationships on the platform of Dynamics CRM software. You will see measurable results with quality relationships and beneficial engagements.

We have been involved in Microsoft Dynamics CRM since version 1.2. As the software has been upgraded, so have the skills and knowledge base of our consultants and developers. Based on this extensive experience with Dynamics CRM since practically day one, we are able to offer you a complete solution tailored to you and your organisation. Our expertise allows us to assess your organisation's unique needs and continue to develop and implement a customised solution that will meet and exceed expectations.

Our understanding of the product and its capabilities means that, in meeting with you, we can assess how Dynamics CRM can fit into your organisation and calculate the value and Return on Investment it will bring. Our consultation will determine any beneficial customisations that will create better efficiency and improve profitability for your unique organisation.

We hold the highest, Gold competency for CRM and we are leaders in this field. Gaining the title of 'Microsoft New Zealand Dynamics CRM Solution of the Year' for 2009 and again being named a finalist at the 2010 awards means that - you can have faith that Magnetism will deliver the right solution for you and your business.

Microsoft Dynamics CRM Consultation, Implementation and Support has not been reviewed by any customers.
The views and opinions submitted and expressed here are not those of Microsoft.
Applications from this company
Other Professional Services Offered by this Company