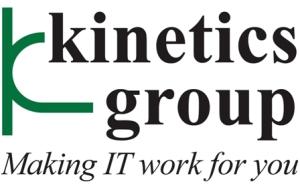 New Zealand Infrastructure Partner for Global Solutions
Global rollouts require trustworthy local partners. When you choose Kinetics for your global rollout we guarantee that you are choosing a partner that is competent, certified, experienced and skilled. We provide top notch local project management with attention to details and adherence to your careful arrangements. Our service guarantees the support required for you to liaise locally with the client, ISPs and other suppliers.

Kinetics is the partner you need for New Zealand deployments because of the following reasons:

- We get the job done, and follow up afterwards with excellent post-implementation support.
- We provide visibility with up to the minute information as your project is actioned to reassure you that everything is going to plan.

Kinetics is a Microsoft Gold Competency Partner, with competencies in Server, Desktop, Portals, MidMarket and Systems Management. We are Small Business certified, and have won the NZ Small Business Infrastructure Award in 2011, 2010, 2008 and 2007.

Kinetics internal IT systems mean you get visibility via email or web of your project as it happens. You can see what is happening, and when. And you get the reassurance of an experienced, qualified partner supporting you 100 percent.
New Zealand Infrastructure Partner for Global Solutions has not been reviewed by any customers.
The views and opinions submitted and expressed here are not those of Microsoft.
Applications from this company
Other Professional Services Offered by this Company