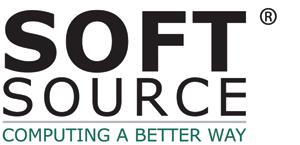 Microsoft LYNC integration, deployment, training and support
Softsource have extensive experience and skills to deliver and integrate an intuitive, people-centric solution for your business based on Microsoft Unified Communications (UC) technologies, including Microsoft Exchange Server, Microsoft Lync Server, and Microsoft Lync.

Having being an early adopter of the Microsoft Lync solution; deploying Lync 2010/13 in house and across several customer sites, Softsource were able to see first-hand the breadth of capabilities and benefits across business communications both internally and externally. We look forward to demonstrating these outstanding benefits and features to your business.

Microsoft Lync has redefined communications within day to day business processes. From presence, through voice and video calls, online meetings and web conferencing, Lync enables your team to connect easily and efficiently, resulting in a corresponding increase in productivity.

Softsource's experienced team of Lync specialists will architect a integrated secure and scalable unified communications solution that best fits your business needs. We will then deploy, train and help federate your business with clients, suppliers and partners.

We also offer managed services for Lync Server to assist you with the on-going management of your environment and optimization of your unified communications as your business requirements grow.

Microsoft LYNC integration, deployment, training and support has not been reviewed by any customers.
The views and opinions submitted and expressed here are not those of Microsoft.
Applications from this company
Other Professional Services Offered by this Company