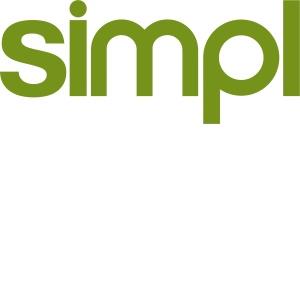 Dynamics for CRM and xRM – Design & Implementation Services
Service Type:

Consulting, Professional Service

Business Need:

Sales Pipeline, Lead Management

,

Web Design and Development

,

Supply Chain Management, Distribution, Logistics

Works With:

Microsoft Dynamics CRM 2011, Microsoft Dynamics CRM 4.0, Microsoft SharePoint Server 2010, Microsoft SharePoint Server 2013 Enterprise, Microsoft...

(more)

Industry Focus:

General - Applicable to All
Modern CRM platforms can be used for a wide range of activities, from traditional sales and pipeline management, to virtually any application that manages customer information and interactions.

Simpl has extensive experience in building solutions using Microsoft Dynamics, including traditional CRM solutions, and a range of xRM solutions covering everything from education to environment management.

Our services begin with requirements gathering and solution scoping to ensure the delivered solution supports the business objectives. This is followed by the analysis, design, configuration, development, testing and on-going support services for the systems we build. We are committed to working with clients over the long term to ensure the systems we build deliver benefit to their business.

We recognise that while the system needs to support business processes, it can also be used to improve and streamline them. We work to achieve cohesion between system and processes, including careful refinement of existing business processes to maximise the system's benefits but without compromising day to day operation.

Our implementation approach is iterative, ensuring visibility and control over costs, and ensures that clients have adequate opportunity to feed requirements back into the implementation project as it proceeds.

Our clients experience a range of benefits:
- Broad experience in implementing CRM and xRM solutions to meet a wide range of requirements
- Pre-built components and frameworks to reduce cost and risk of projects
- Demonstrable success in project delivery and ongoing support
- Dedicated and responsive ongoing support for systems

Amongst our CRM work is the successful delivery of a student management system for a major New Zealand tertiary institution.

If you are interested in deploying Dynamics CRM, feel free to call us for a pressure-free, friendly discussion of your requirements and our experiences.

Dynamics for CRM and xRM – Design & Implementation Services has not been reviewed by any customers.
The views and opinions submitted and expressed here are not those of Microsoft.
Other Professional Services Offered by this Company