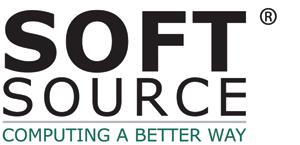 entrada Hosted Small Business Platform
Softsource is a leading Small Business Hosting partner whose ultimate aim is to make your business life easier and your organisation more efficient. Our Microsoft gold partner competency means we offer our customers access to the full "stack" of Microsoft Technologies.

The entrada Hosted Small Business Platform is just like having your own server without the capital expense and the time and trouble that running a dedicated server in house causes. Our offering includes experience and qualification in the latest Windows server platform and a complete business solution with email, secure internet connectivity, mobile device support, remote connectivity, secure data storage, file services and backup / restore services.

Hosted Small Business solutions are ideal for small businesses who want to take the headache and cost out of managing and owning their own server.

Benefits include:
- Low start-up costs. No hardware / software / training costs
- Fixed monthly costs
- Control of spam and viruses with free Postini email protection service
- Accessible anytime, from anywhere
- Free your staff from daily IT activities
- Seamless integration
- Service from experienced people with industry certifications
- 24 x 7 monitoring in a fully resilient data centre

Our state-of-the art Data Centre offers the latest technology and security for business cloud solutions within New Zealand.

Everybody is looking for smarter ways to do things – this is one that can make a big difference to your overhead and resource utilisation. Visit our website or call us today to find out more.

entrada Hosted Small Business Platform has not been reviewed by any customers.
The views and opinions submitted and expressed here are not those of Microsoft.
Applications from this company
Other Professional Services Offered by this Company