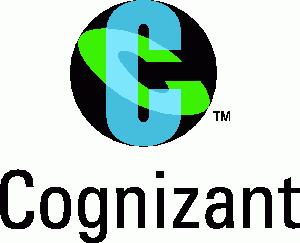 Data Warehousing, Business Intelligence & Performance Management
Service Type:

Consulting, Professional Service

Business Need:

Data Analytics, Reporting, Business Intelligence (BI)

,

Data Management and Migration

,

Web Analytics, Usability Testing

,

Financial Analytics and Reporting

,

Enterprise Resource Planning (ERP)

Works With:

Microsoft Office Excel 2007, Microsoft Office SharePoint Server 2007, SQL Server 2008 Developer Edition, SQL Server 2008 Enterprise Edition, SQL Server...

(more)

Industry Focus:

Life Sciences, Manufacturing
Cognizant's integrated, end-to-end solutions for data warehousing, business intelligence and performance management (DWBI&PM) cover the entire life-cycle of information utilization from idea to implementation.

Cognizant focuses on solving specific industry challenges and assisting enterprise customers in gaining a competitive edge. Cognizant's comprehensive solutions take advantage of Microsoft Business Intelligence (BI) suite of products and are developed for domain-based applications across industries like retail, manufacturing, telecommunications, oil and gas industries, etc.

Cognizant's Microsoft-focused BI solutions are designed to help your business fully leverage the value of Microsoft's powerful suite of products. Our solutions help unite disparate sources of data, add interpretation and insight to information, and deploy meaningful tools such as scorecards and dashboards so you get the benefit of foresight. Some of Cognizant's key offerings include:
-Corporate Performance Management (CPM) based solutions using Performance Point Server and Cognizant's proprietary Four ACES framework.
-DW and BI Architecture — Proprietary STRIDE framework to assess the existing environment, perform a gap analysis, and recommend the future state architecture and project roadmap.
-BI Technology Rationalization & Consolidation Services using GEAR and eValuIT Framework.
-BI-SQuAD (Business Intelligence: System Quality Assurance of Data) 'End-to-End Quality Quantified' services for ensuring high quality of data throughout the information life cycle.
-Data Governance Assessment and Strategy Consulting services using EDGE framework.
-Migration, Upgrade and Re-platforming of Reporting Systems.

Cognizant's data warehousing, business intelligence & performance management practice is a single-point center of excellence for designing and deploying end-to-end business intelligence solutions. In partnership with Microsoft, we aim to deliver pragmatically architected, business-focused and enterprise-wide Business Intelligence solutions to our clients. The practice has also developed best practices in implementing Microsoft BI solutions and offers high-end consulting and architecture services.
Data Warehousing, Business Intelligence & Performance Management has not been reviewed by any customers.
The views and opinions submitted and expressed here are not those of Microsoft.
Other Professional Services Offered by this Company