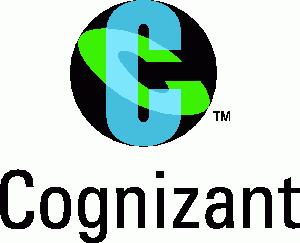 Enterprise Content, Collaboration & Portal Services
Service Type:

Consulting, Professional Service

Business Need:

Data Analytics, Reporting, Business Intelligence (BI)

,

Data Management and Migration

,

Intranets, Extranets, Portals

,

Business Process Management

,

Enterprise Resource Planning (ERP)

Works With:

Applications for Windows SharePoint Services, Microsoft Office PerformancePoint Server 2007, Microsoft Office SharePoint Server 2007, Microsoft Search...

(more)

Industry Focus:

Life Sciences, Manufacturing
Cognizant's content management, portal and search solutions enable our clients to make a smooth transition from their existing content management systems to sophisticated web-based systems like Microsoft Office SharePoint Server (MOSS), that help companies efficiently manage and optimize their most sensitive business information.

The dependency on sites for business processes is driving up the volumes of digitized content. Enterprises and stakeholders face issues and pain points around availability of critical content; problems with integration, reuse, re-purposing, maintenance, and life-cycle management; duplication in information production, and issues around content quality arising from inconsistent content production

In order to address these issues and challenges strategically, Cognizant aims to understand the key business drivers that demand implementation of SharePoint in the customer environment.

Organizations are faced with the need to:
- Consolidate legacy sites
- Move from static web sites and web applications to portals
- Upgrade to new versions of content management and portal platforms systems
- Migrate large amounts of legacy content
- Provide enhanced search and retrieval capabilities
- With our unique Life Cycle service offering, Cognizant partners with customers throughout their MOSS journey including associated change management.

MOSS Enablement (Version Upgrade, Platform Migration):

Businesses are migrating from Lotus Notes to Microsoft Office SharePoint Server to create rich, collaborative environments built on a flexible and scalable IT platform. Cognizant's approach reduces maintenance efforts by consolidating and rationalizing your Notes applications prior to migration. Cognizant's Lotus Notes to MOSS/.NET Migration service offering helps companies assess the benefits of migrating to a Microsoft environment and ease migration pains.

Develop and Deploy (Enterprise Portals, Internet Sites):

Cognizant has capabilities in all aspects of Enterprise Portal / Internet Sites development and implementation, including enhanced and intuitive User Interface, back-end integrations to multiple enterprise systems, communications, and training. Cognizant has internally executed one of the world's largest Sharepoint based portal implementations in the world.

Enterprise Content, Collaboration & Portal Services has not been reviewed by any customers.
The views and opinions submitted and expressed here are not those of Microsoft.
Other Professional Services Offered by this Company