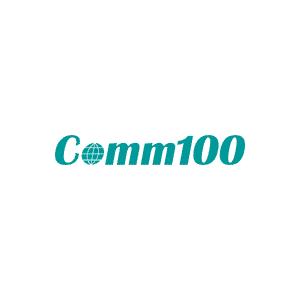 Comm100 Live Chat: the Fast Growing Fully Hosted and 100% Free Live Chat Software for Website.
Description
Seeking a solution to close more sales online? Want to improve your customer satisfaction? Comm100 Live Chat is right for you.

Comm100 Live Chat is the fast growing hosted free live chat software for website. Comm100 Live Chat allows your website visitors to chat with your customer support and sales representatives in real time and have their questions answered instantly.

Comm100 Live Chat promotes your sales, reduces operating costs and increases your customer satisfaction.

Every customer chat request is important to your business. You cannot afford to miss any of them. With
Comm100 Live Chat for Windows Mobile, you can take chat requests and engage your customers while on the go.

Highlights:

1, 100% FREE with No Limitation
Comm100 live chat software is 100% free. You can have all the features and add as many operators as you wish in your account. No catch, no hassle.

2, Have Your Live Chat System in 5 Mins
Just sign up, get the chat code and paste it onto your web pages, you can have a live chat with your website visitors. Easy to use even for non-tech users.

3, Chat Live Anywhere & Anytime
Comm100 live chat software not only offers web & desktop clients, but also works on various mobile platforms, including iPhone, BlackBerry, Window Mobile, Symbain & other Java-based platforms.

4, Offer Instant Help to Your Customers
Your website visitors can have a live chat with you simply by clicking on the live chat button on your web page. Imagine the big smile on their faces! Both text chat and voice chat are supported.

5, View All-Round Visitor Information
See who are on your website, where they come from, what they are viewing, how many times they have come, if they have chatted before, what they have said, etc. Identify those with purchasing potential.

6, Keep Your Own Branding & Style
You can personalize the live chat button, chat window, pre-chat window and offline message window with your own branding. A series of professionally designed built-in templates are also provided.

7, Follow up on Customer Query by Email
Chat transcripts & offline messages can be automatically or manually attached to a ticket, so that you can easily follow up on your customer queries until they are solved. Smart Auto-Follow-up is supported.

8, Freely Customize Interface Language
You can translate the visitor interface into any language you want. Several built-in language packs are provided for quick use, including English, Spanish, German, Japanese and Chinese.
Comm100 Live Chat: the Fast Growing Fully Hosted and 100% Free Live Chat Software for Website. has not been reviewed by any customers.
The views and opinions submitted and expressed here are not those of Microsoft.
Applications from this company
Other Professional Services Offered by this Company