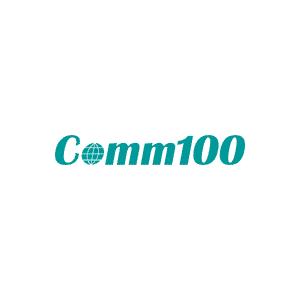 Comm100 Forum: the Forum Specifically Designed for Businesses to Communicate with Their Customers.
Description
Want to build a thriving community for your business? Do not have enough resources or expertise to setup or manage a forum? Comm100 Forum is right for you.

Comm100 Forum is the forum specifically designed for businesses to communicate with their customers. Comm100 Forum is a SaaS application and hosted by Comm100. We take care of all the software, server side hardware, network and backup for you. At the same time, you can have your own brand identify, including your own domain name and branding image.

Highlights:

1.100% FREE with Unlimited Users
Comm100 Forum Hosted is 100% free. There is no limitation on user amount or forum space at all. You can set up a professional and versatile forum for your business without any cost.

2.Highly Secure Hosting Environment
We employ industry-leading technology and infrastructure to deliver maximum security, redundancy and performance capability. As a licensee of TRUSTe, we are committed to protecting your information privacy.

3.Easy Setup & Zero Maintenance
No matter you are using Windows, Linux, ASP, ASP.NET, PHP, SQL Server, MySQL or any other technology; you can fully integrate it into your website. No software to install; just paste several lines of HTML code.

4.Completely Customizable Forum Style
You can tailor the forum with your own branding, including logo, domain name, header and footer. Besides, multiple professional designed forum templates are provided for your choose from.

5.Industry Leading Forum Feature Set
A wide range of powerful features are supported, including announcement, poll, sticky, mark as featured, attach files, report abuse, word censoring, add to favorites, private message, advanced search, etc.

6.Full Control over Your Own Forum
Separate control panel for administrators, moderators and users; flexible permission settings for different roles, forums and topics. This enables you to have full control over who gets to do what on your forum.

7.Serve Your Customers Better & Faster
\Comm100 Forum Hosted helps you improve customer support quality and responsiveness, minimize repetitive support cycles and increase the self-problem-solving rate.

8.Listen to & Learn from Your Customers
By having your own business forum, you can spark discussions around your brand, create channels for direct customer feedback and increase transparency of your business to build customer confidence.


Comm100 Forum: the Forum Specifically Designed for Businesses to Communicate with Their Customers. has not been reviewed by any customers.
The views and opinions submitted and expressed here are not those of Microsoft.
Applications from this company
Other Professional Services Offered by this Company