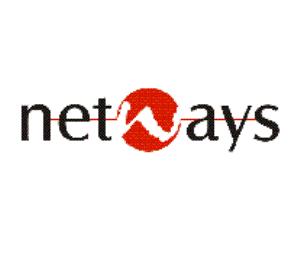 Project and Portfolio Management Services
Service Type:

Consulting, Professional Service

Works With:

Microsoft Office 2010, Microsoft Project Professional 2010, Microsoft Project Server 2010, Microsoft SharePoint Server 2010, SQL Server 2008 R2

Industry Focus:

General - Applicable to All, Government
Nowadays organizations are looking for Portfolio and Project Management (PPM) tools to help reduce cost, drive efficiency, and grow their business. Netways Portfolio and Project Management Unit provides Enterprise Project Management (EPM) solutions, with an integrated framework of capabilities from consultancy practices to implementation know-how and professional expertise. This unit provides the following offerings:

- Delivering high-quality, fast and cost-effective Microsoft Enterprise Project Management (EPM) implementations through empowering project managers, PMO and executives by providing them with powerful tools, in order to align technological investments with business objectives while improving performance and intuitive scheduling. This includes:
o Project Management Consultancies
o Portfolio Management consultancy
o EPM Training
o Microsoft Enterprise Project Management Solution Implementations

- Project Management Workflow implementation that highly increases business productivity by automating PMO business processes and creating an integrated workflow environment. Our workflow offering enables the organizations to effectively automate, manage, and control internal processes targeted for internal employees.
- Integration of EPM with Line of Business Applications, for example SAP to automatically retrieve HR data and synchronize it with users data in EPM (Payroll ID, Skills, Position within the Organizational Structure, etc…).
- Development of a custom two-way EPM integrated Strategy and Objective Management .NET module and embedding it with MS EPM's Web Interface.

Netways has completed many successful implementations of MS EPM in its regional portfolio ranging from basic implementations to advanced custom solutions. Every organization has some unique project management needs, with each particular project or industry, requiring varying degrees of structure and control. Even within a single company, project management models may range from simple tracking spreadsheets and e-mailed status reports to large scale enterprise project management through a corporate project management office.

Project and Portfolio Management Services has not been reviewed by any customers.
The views and opinions submitted and expressed here are not those of Microsoft.
Applications from this company
Other Professional Services Offered by this Company