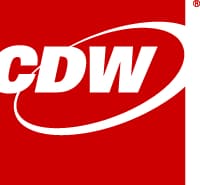 Centralizing Global Software Deployment
CDW provides a solution to reduce the cost of maintaining and deploying software to the desktop by integrating a combination of Microsoft System Center Configuration Manager (SCCM) and SoftGrid Application Virtualization, allowing an unparalleled degree of automation which reduces the total cost of ownership on the desktop.

With CDW's solution, you can automate things like patch management, application deployment, and operating system deployment. Our solution offers:

- Improved ROI
SoftGrid reduces the amount of time you need to spend in packaging and testing applications.

- Lower Total Cost of Ownership
Centralizing and automating software and operating system deployment saves you time and money.

- Enhanced Security
Increased accuracy in patching systems leads to more secure systems.

Unlike other systems integrators that are new to using System Center Configuration Manager to automate software deployment, CDW has extensive experience in working with the product. Our engineers have been helping clients design solutions using this technology since before the product was officially released. We are also one of the few systems integrators with SoftGrid Application Virtualization experience. This SoftGrid experience, when combined with our early adopter status in System Center Configuration Manager, allows us to help clients craft more flexible and cost saving solutions.

CDW works to solve the needs of differing–sized businesses across multiple industry sectors. Our Infrastructure Practice specializes in integrating Microsoft based infrastructure systems and helping our clients deploy software more easily and at a lower cost.
Centralizing Global Software Deployment has not been reviewed by any customers.
The views and opinions submitted and expressed here are not those of Microsoft.
Other Professional Services Offered by this Company