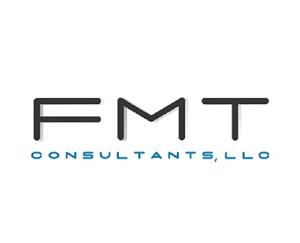 Customized Collaboration Solutions with Microsoft SharePoint
Service Type:

Consulting, Professional Service

Business Need:

Intranets, Extranets, Portals

,

Content Management

,

Cloud Computing - General

Works With:

Microsoft Dynamics CRM 2011, Microsoft Dynamics GP 2010, Microsoft Office 365, Microsoft SharePoint Online, Microsoft SharePoint Server 2010

Industry Focus:

Life Sciences, Manufacturing, Professional Services
Windows SharePoint from Microsoft powers up your team with Web-based access to advanced tools for project collaboration and application development.

FMT Consultants, LLC has deep SharePoint expertise to help you take advantage of all its great features:
• Improve team productivity: with easy-to-use collaborative tools
• Easily manage documents: to ensure the integrity of content
• Get users up to speed quickly: with simplified navigation
• Create tailored solutions: that map to your business processes
• Quick and easy deployment: with minimal administrative time and effort
• Reduce security complexity: with enhanced administrative controls
• Secure company resources - by setting permissions at the document or item level
• Take file sharing to a new level: with robust storage capabilities
• Easily scale your solution: to meet specific business needs
• Create Web-based applications: easily and cost effectively

Having the right tools for meaningful collaboration is a critical element of success. Make sure your SharePoint investment lives up to its full potential of enhancing efficiency and productivity.

SharePoint Online
Microsoft SharePoint Online delivers the SharePoint Server technology you already know as an online service for reliable cloud computing. You'll be able to easily create sites where you and your staff, customers and partners can share documents, collaborate and communicate more effectively for a better business.

Bring together the SharePoint technology you already know and love with cloud services for a feature-rich, online collaboration experience among your colleagues, partners and customers.
Customized Collaboration Solutions with Microsoft SharePoint has not been reviewed by any customers.
The views and opinions submitted and expressed here are not those of Microsoft.
Applications from this company
Other Professional Services Offered by this Company