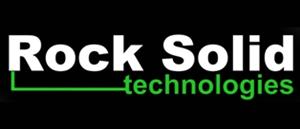 Elegis - Eligibility and Fraud Detection System
Service Type:

Deployment

Business Need:

Compliance

Works With:

Microsoft .NET Framework

Industry Focus:

Government
Elegis, is a business solution designed with the latest technological advances for the detection of fraud in social welfare programs. The agency or entity utilizing the solution can integrate into their application process eligibility, re-certification, and audits to detect fraud patterns, and inconsistencies of data against data from other departments of the Government of Puerto Rico and the Federal Government.

Functionalities:

- Keep records of each recipient of a social plan, along with members of your household and the findings from other agencies, if any.

- Generate alerts of possible fraud for those records that fail business rules of eligibility due to inconsistent data with other agencies or departments.

- Provide options for searching possible cases of fraud based on income and other resources.

- Generate reports and appointments for those households that fall outside the parameters of eligibility.

- Generate reports for tracking and monitoring program identified cases and their status.

- Generate, electronically, claims of new families or families that are inactive in the program.

- Provides options to set the schedule for allocation of appointments according to the type of assessment undertaken.

- Web Access to provide security and reliability from an application designed under a SaaS (Software as a Service).

Elegis - Eligibility and Fraud Detection System has not been reviewed by any customers.
The views and opinions submitted and expressed here are not those of Microsoft.
Applications from this company