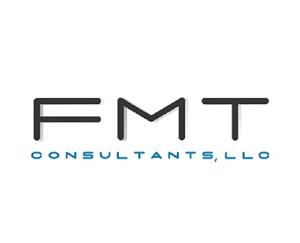 Microsoft Dynamics CRM Services - On-Premise and Online
Service Type:

Consulting, Professional Service

Business Need:

Customer Service, CRM

,

Data Analytics, Reporting, Business Intelligence (BI)

,

Sales Pipeline, Lead Management

Works With:

Microsoft Dynamics CRM 2011, Microsoft Dynamics GP 2010, Microsoft Exchange Hosted Services, Microsoft Office 365, Microsoft SharePoint Online

Industry Focus:

Life Sciences, Manufacturing, Retail
Build sales and customer service with better control and insight.

With Microsoft Dynamics CRM from FMT Consultants, you'll give your customers a consistent experience with your organization and gain insight into their interests. Give your marketing, sales and customer service teams the tools to boost sales and service levels without ever leaving Outlook.

Microsoft Dynamics CRM from FMT Consultants includes powerful tools for:
• Enhanced marketing automation – target your prospects with precision to execute effective marketing campaigns and track results to test and improve promotions and offers
• Increased sales – sales force automation will get all your sales people on the same page and streamline the sales processes for quick turnaround, higher close rates and better customer retention
• Improved customer service – with one customer database, you can deliver account data to your customer service team for more efficient and consistent client support
• Social media marketing – monitor social media and update contact information from LinkedIn and other social sources

Microsoft Dynamics CRM allows your sales, marketing and customer service teams to use powerful tools that are designed to increase revenue, customer loyalty and customer support.

On-Premise and CRM Online
FMT Consultants provide CRM solutions to fit each client's unique business needs. Our consultants have extensive experience implementing both on-demand and on-premise Microsoft Dynamics CRM solutions.
Microsoft Dynamics CRM Services - On-Premise and Online has not been reviewed by any customers.
The views and opinions submitted and expressed here are not those of Microsoft.
Applications from this company
Other Professional Services Offered by this Company